I will be in Washington, D.C on Tuesday, March 20, 2018, for Brain Injury Awareness Day organized by the Congressional Brain Injury Task Force. This is a bipartisan group of Congressional leaders from both the House of Representatives and the Senate. Representative Bill Pascrell, Jr. (D-NJ) and Representative Tom Rooney (R-Fla.) are chairing this task force.
I spoke on the Congressional Briefing Panel on the value of rehabilitation. Some may remember this was the year that Representative Gabby Giffords was shot. Other panel members were Military leaders and the wife of Captain Patrick Horan, who was recovering from a bullet to the brain. Captain Horan is now inspiring me by running races and building homes for over 1,000 veterans. Here is a picture from this day with Representative Bill Pascrell, Jr. (D-NJ):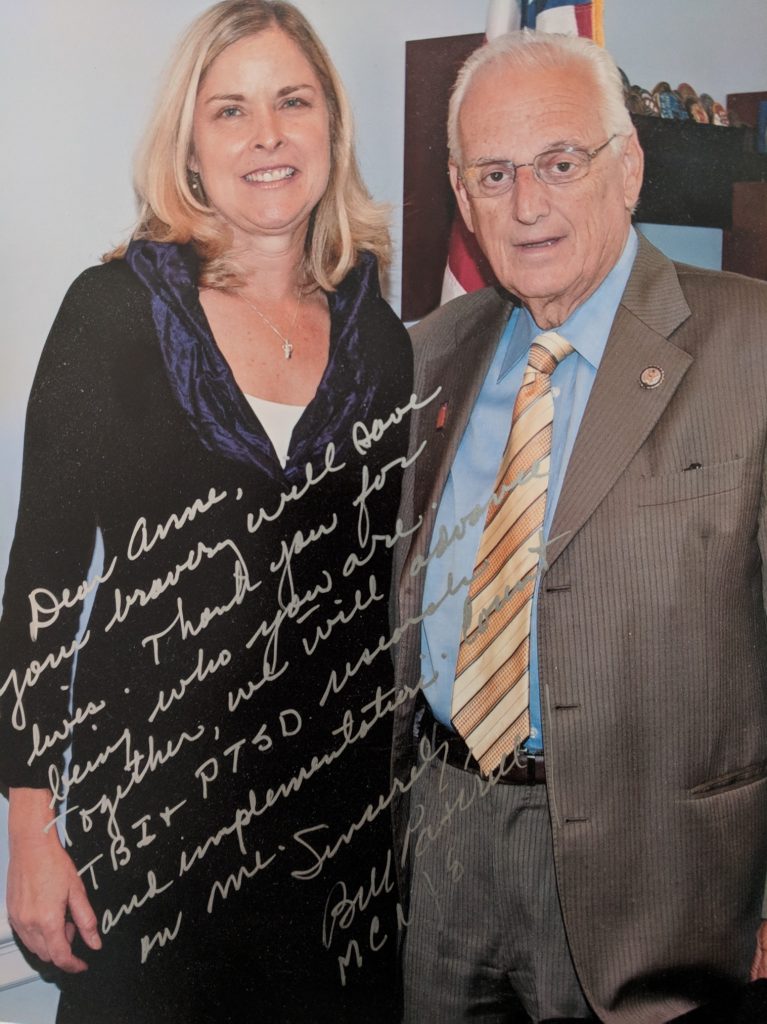 I started attending Brain Injury Awareness Day in 2003. By that time, I was volunteering for the Brain Injury Association of America (BIAA). I wanted to be with other brain injury advocates and tell my Congressional Members the difficulty I was having getting help after my brain injury. Eventually, with the BIAA, I organized others with brain injuries and those who love them. Thank you to Texas Representatives Lloyd Doggett (D-TX), Sheila Jackson-Lee (D-TX), Gene Green (D-TX), Pete Sessions (R-TX), and Beto O'Rourke (D-TX).
It is the goal of the bipartisan task force to increase its membership. A few fellow advocates, Sheryl and Megan Kemf and Amy Zellmer, and I will be having Tuesday Coffee with Cruz (R-TX).
I will also be advocating with the offices of Representative Rodger Williams (R-TX) and Senator John Cornyn (R-TX) to hopefully influence them to join the task force.